ANIMEFUSHIGI'S ORIGINAL WEBSITE
The official website that Anime Fushigi currently has is not responsive. With more and more people streaming video content right on their smart phones and tablets, it's best to keep up with the trends and give reasons to the users to keep coming back for more.
​​​​​​​
THE FINAL REDESIGN
My take on Animefushigi's website is to transform it into a premium membership service, where users can have the best of everything; News, forum, ecommerce, 1080p videos and etc.
​​​​​​​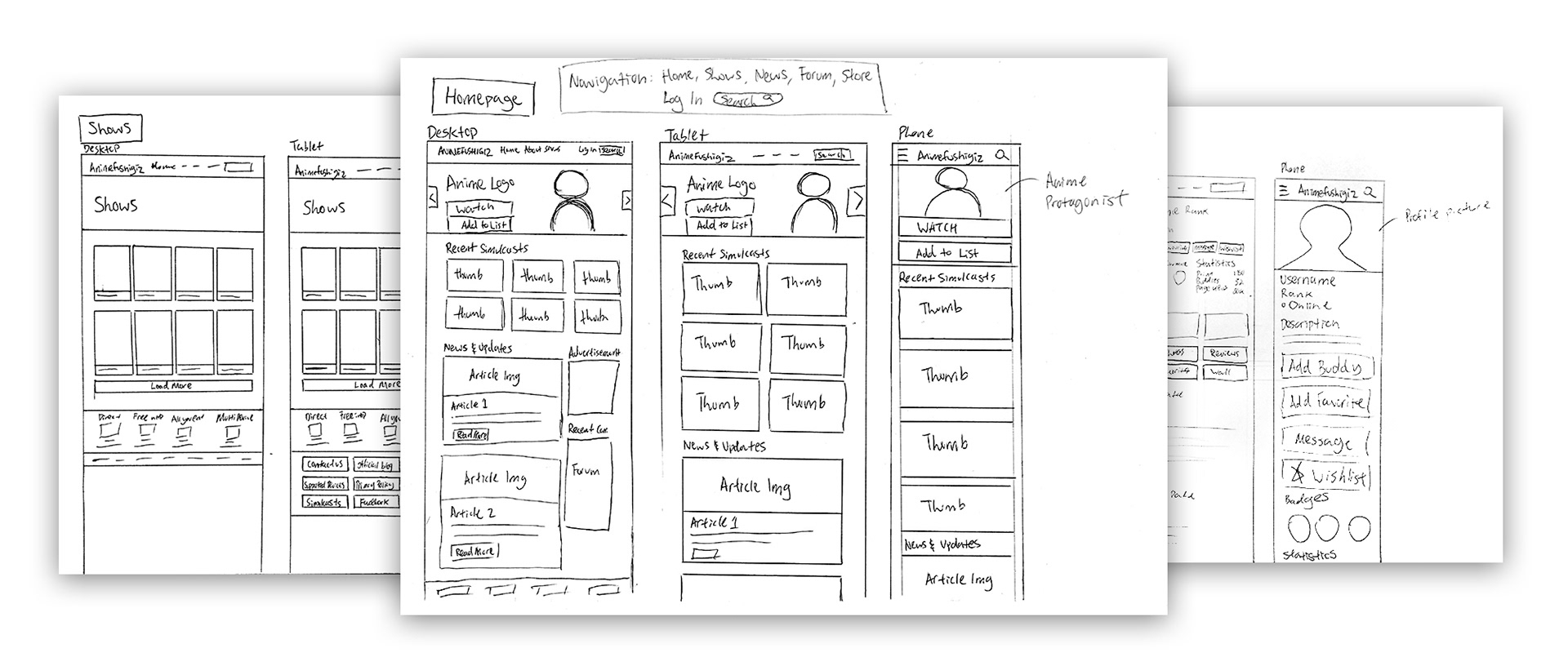 SKETCHES AND DESIGN EXPLORATION
I researched other anime premium competitor's websites as well as other video streaming services. Through my findings I compiled some sketches and refined them into rough wireframes.
​​​​​​​
STYLE TILES & VISUALS
After deciding the user flow and website functionality, the visuals of the site should reflect the fun and enjoyable nature of watching anime tv shows. Style tiles are used to show us a snapshot of what the user interface could possibly look like when it's applied to the wireframe. Each style tile showcases different visual styles encompassing typography, colour schemes, imagery and interactive elements.
FINAL COMPS
The final visuals were put together in Photoshop and were based on Gridpak's 12 column grid for implementation. The main objective was to transform Anime Fushigi into a premium membership website and provide features that would keep the users coming back for more.
​​​​​​​